Tandem Learning
Welcome to Cibercursos' Tandem Learning Programme!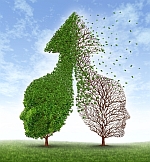 The Tandem Learning Programme (TLP) is a one-to-one reciprocal language learning resource where two native speakers (or high proficient speakers) of two different languages can meet and practice each other's language.
• Requirements
Tandem Learning Programme is free of charge.
The programme is aimed at all students/learners aged above 16 who wish to develop their speaking proficiency in Portuguese or any other language.
Students must have been studying the target language for at least one year prior to participating in the TLP, even if they are not attending language lessons by the time they apply to the Tandem Learning Programme.
Technical requirements: Learners must have broadband Internet, computer with webcam and microphone.
• How it works
Students will be paired by our staff after completion of the registration form here.
Students meet-up on Skype for a 1-hour online session, twice a week. Each session is split in two halves: in the first half students speak in one of the target languages and in the second half they switch languages.
Students may drop out of the programme at any time. Read terms and conditions here
• What are the target languages?
A native speaker of Portuguese (European or Brazilian Portuguese) may choose any language he or she wishes. A non-native speaker of Portuguese must choose Portuguese as his or her target language.
• Prompts
Attendents may follow some of the topics suggested here.
• Why join in?
Learning a language requires a lot of effort and it is time-consuming. The moment you stop studying the language, you start losing it. Even if you are taking classes, your turn to speak in a class context is quite limited and it is mainly prompted by the teacher (indeed, as it should be!). However, if you were to add to your learning experience a chance to have a more extensive contact with a native speaker (or a highly proficient speaker), you would speed up your speaking-listening skills and increase your motivation.
If you have any further questions please contac us: acsm.ciberescola@gmail.com.